At Classic Touch Pressure Washing we learned early, through our experience in the concrete paver cleaning and sealing business, that there was a real need for a better way of doing the job. So we began developing a process with compatibly designed sealers that would reap numerous benefits – not just for our business and for our customers, but for our health and the environment as well. It was time to change the concrete paver cleaning and sealing industry.
Pavers are a lifetime investment and, as such, manufacturers and installers get only one chance to sell or install their respective products. But once installed, protecting this lifetime investment requires regular maintenance. This need gave birth to the cleaning and sealing industry, which continues to grow year after year. Those in this industry have an exciting opportunity to sustain a lucrative business simply by enhancing and prolonging the life of pavers.
The current method of cleaning and sealing pavers is cumbersome at best. Most types of sealers require 2-5 days to complete the job, depending on weather and drainage conditions. Pressure washing is first performed, pavers have to be completely dry, then the joints are re-sanded, and solvent-based acrylic sealers can be applied. The dependency on weather results in the loss of time, and time is money! This is the leading contributor to a high failure rate in the sealing business.
I know this from personal experience; my business certainly suffered as a result. I ran from one job site to another several times to determine if a paver area was dry enough to be sealed. Then I would re-sand the joints, hoping that the sand wouldn't coagulate from the moisture in the spacer joints, which would require my going back yet another day. Even after insuring that the surface was dry enough, I still incurred problems with the pavers turning white in certain areas due to poor drainage.
Too much down time! That's when I decided to step in and create a new process with unique sealers that could be applied immediately after pressure washing and sanding, leaving no chance of the pavers turning white.
We started out by examining some of the water-based sealers available in the marketplace. We applied one such product on a 550 sq. ft. pool deck. The total cost for the sealer was impractical (about $400) and we lost money. Worse than that, some of the pavers still turned white while others lacked a luster.
We then began researching companies in Germany (where paver manufacturing originated) and working with chemical companies that produce chemicals for the industry. I explained the paver sealing conditions that exist in the United States and that our sealers would need to leave sand joints stabilized, provide a protective barrier and enhance the pavers with a long lasting luster, or a 'enhanced wet look.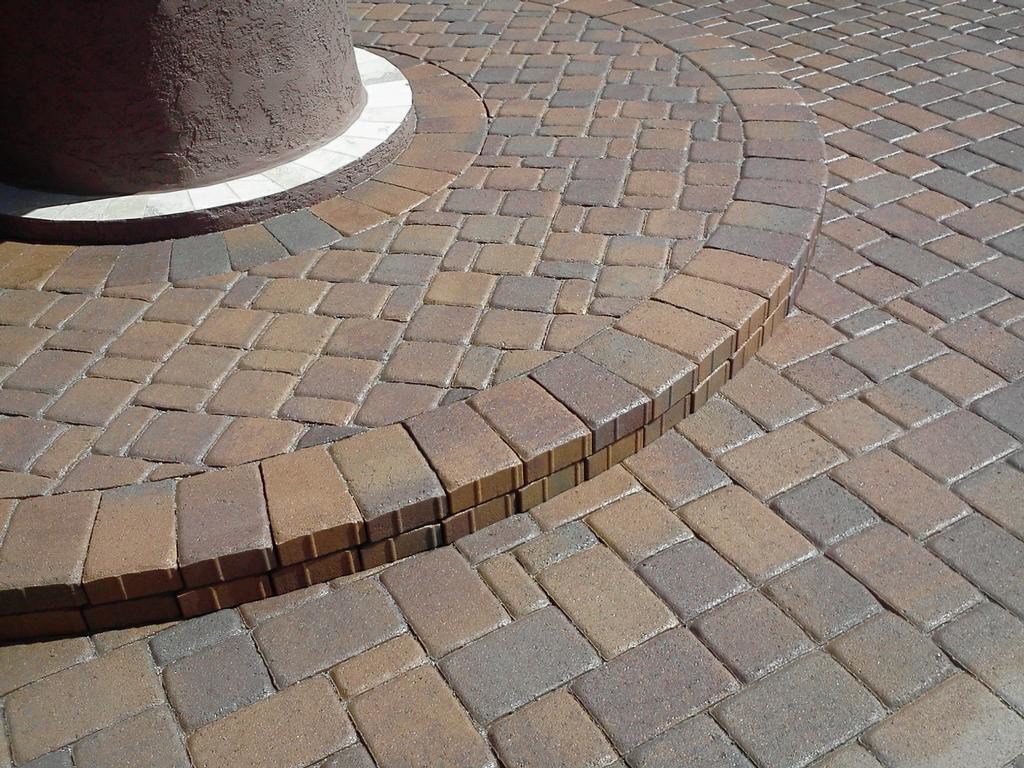 After years of rigorous field testing with a number of chemical companies, Classic Touch Pressure Washing introduced its own unique, user-friendly Seal 'n Lock System and environmentally safe Paver Protection Products. Using our "All In One Day" process, pavers can be pressure washed, joints sanded and two coats of sealer can be applied in the same day with no down time and no chance of the pavers turning white.
Now, with our Seal 'n Lock System, and our unique Paver Protection Products, I am able to work all year round in a healthy environment and complete the job "All In One Day" – with no worries!